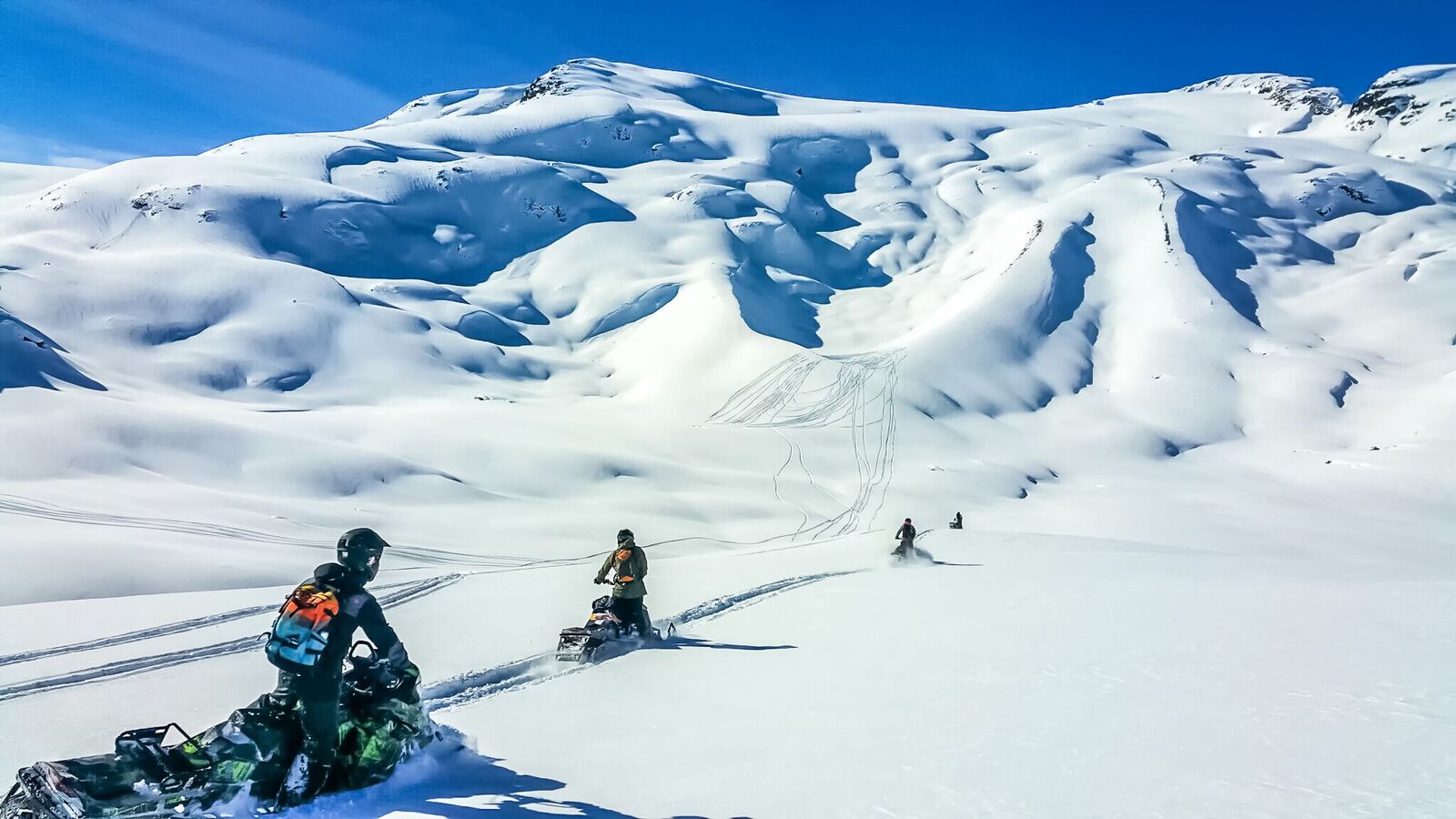 Guided Adventures
Escape the crowds with our exclusive full day guided snowmobile tours.
Guided Adventures
BOOK YOUR ONCE IN A LIFE TIME ADVENTURE BEFORE AUGUST 31, 2019 AND SAVE 15%!
USE PROMO CODE " RDY4WNTR " !
We own the largest snowmobile tenure north of Whistler (nearly 50,000 acres!) and offer exclusive guided snowmobile adventures on the latest Ski-Doo mountain snowmobiles. Our highly experienced and personable guides will take you to areas of the beautiful British Columbia backcountry that you would not even know existed. Stunning mountain ranges, frozen rivers, ice caves, expansive glaciers, forested valleys and alpine meadows. Our tours are varied based on the weather but will either take you to the Rutherford onto the Pemberton Ice Cap or we will explore the valleys off the famous Hurley River in Pemberton.
Available Tours:
Click on your preferred dates below to display available tours
Searching Availability...
CALL OR EMAIL TODAY TO LEARN MORE & BOOK